ALPHA LION MUSCLE STACK
RipFactor

HydroPrime

Glucovantage
BUILD MUSCLE FASTER & SURGE PAST WORKOUT PLATEAUS REGARDLESS OF YOUR GENETICS!
The Gains Candy Muscle Building Stack was created to help you surge past those frustrating workout plateaus where you feel like you simply can't get bigger and stronger.
The synergistic combination of Gains Candy RipFACTOR®, Gains Candy HydroPrime™ and Gains Candy GlucoVantage™ give you an unfair muscle building advantage by skyrocketing your body's natural ability to build muscle, boost strength, boost nitric oxide levels and utilize carbohydrates better to facilitate muscle growth.†
3 SUPPLEMENTS ANYBODY WANTING
TO BUILD MUSCLE NEEDS.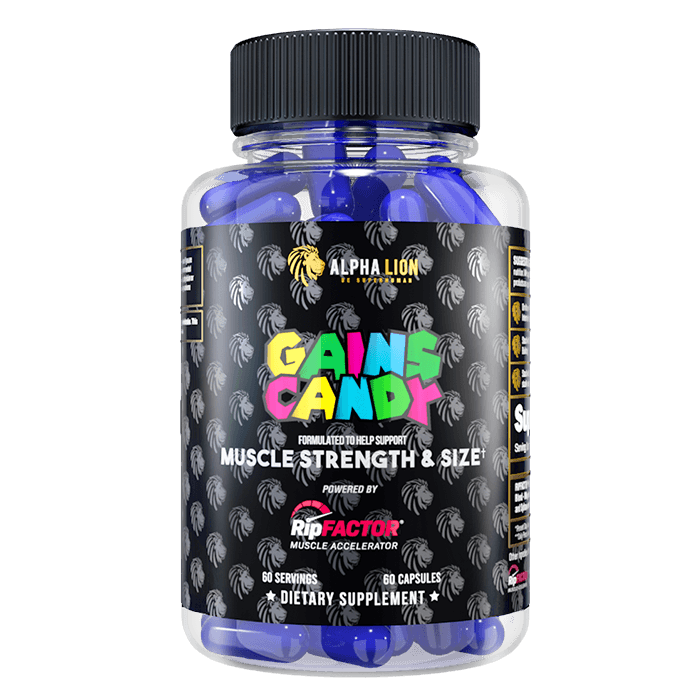 RipFACTOR Accelerate Muscle Strength, Size & Endurance.†
A clinically tested ingredient that when compared to a placebo has shown jaw dropping results:
2X Greater Improvement in Muscle Endurance when compared to placebo†

4X Greater Improvement in Muscle Size when compared to placebo†

5.6X Greater Improvement in Upper Body Strength when compared to placebo†

5X Greater Improvement in Lower Body Strength when compared to placebo†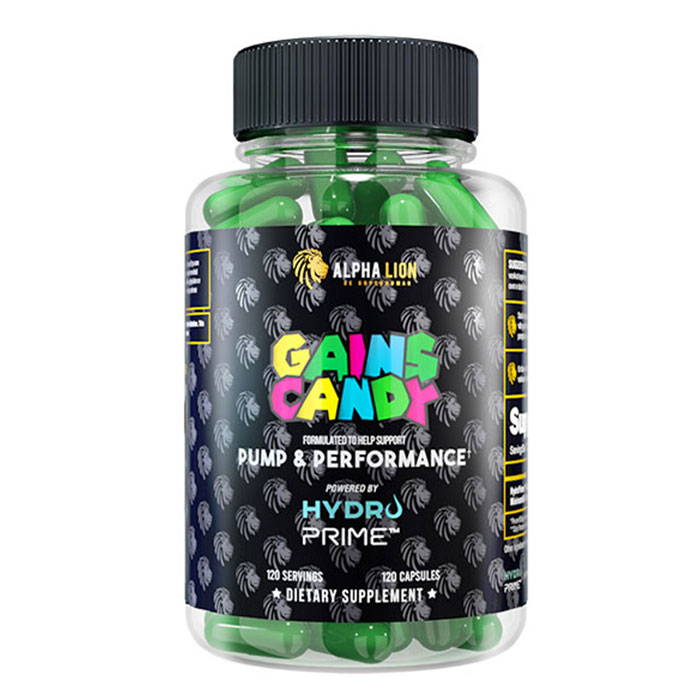 HydroPrime helps you enhance performance and endurance and gives you skin tearing muscle pumps that are seen during AND after your workout.†
Increase Hydration†

Enhance Performance & Endurance †

Improve Cardiovascular Health †

Increase Pumps†
Is the newest and most stable form of Glycerol available, yielding 65% Glycerol.
Glycerol is mainly known for inducing hyperhydration, meaning that when you consume it, the body maintains an above average level of hydration.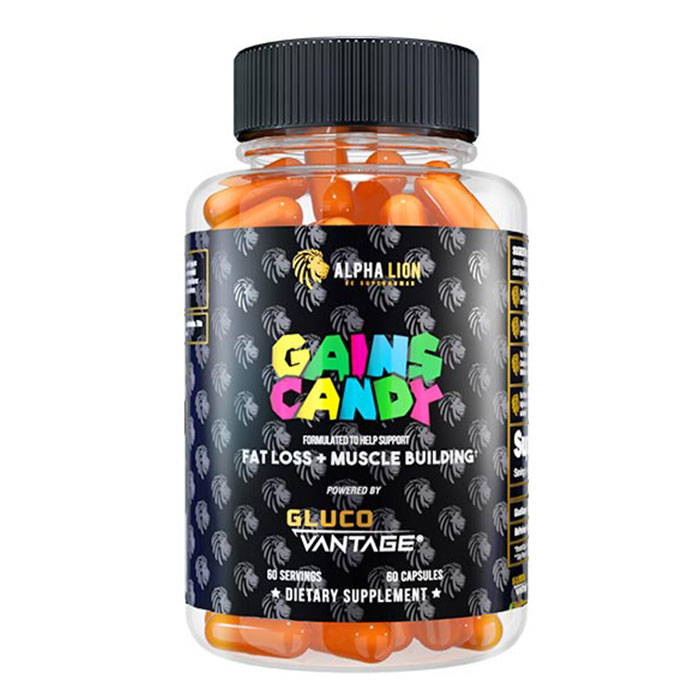 Glucovantage is the ultimate cheat-code to enjoying the carbohydrates you crave and utilizing them to build muscle faster and replenish lost glycogen levels from intense training.†
Optimizes Carbohydrate Tolerance†

Increases Insulin Sensitivity†

Supports Healthy Blood Glucose Levels†

Helps Convert Fat Storage Into Energy†

Inhibits Adipocyte (Fat Cell) Growth†
Gains Candy GluoVantage™ was created to help your body respond to carbohydrates and insulin better.†
This means you can enjoy carbs guilt free, as GlucoVantage™ forces the carbs you eat to be stored in the muscle as glycogen and used as energy/fuel by the body instead of being stored as fat.†
PERSONALIZE YOUR WORKOUT WITH THE
GAINS CANDY SERIES!
The GAINS CANDY™ SERIES was created to allow you to upgrade your performance to SUPERHUMAN levels both inside and outside of the gym.
Every person is so unique and we wanted to create a solution that allowed YOU to customize your workout by experimenting with your ideal dosage using the most cutting edge single ingredients available.
How To Use The Gains Candy Muscle Building Stack
The Gains Candy Muscle Building Stack should be taken in the following way for the fastest muscle building results possible.
Consume 2 Gains Candy RipFactor pills per day.

Consume 2-10 Gains Candy HydroPrime™ pills 30 minutes before your workout, or 2-10 capsules in the morning on days you do not train.

Consume 1 Gains Candy GlucoVantage™ pill with your pre workout meal that contains 50g or more of carbohydrates to shuttle the glycogen into your muscle cells, and take 1 pill with your post workout meal that contains 50g or more of carbohydrates. On days you don't train, consume 1 capsule with any meal that contains 50g or more of carbohydrates.
The Gains Candy Muscle Stack is far and away, one of our most popular items. People can't seem to get enough of it.

Inventory Last Updated: Nov 30, 2023